About Us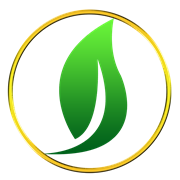 Pinga Agro Investment Limited (formally known as EL-Kurios Farms Ltd) is private company limited by shares and was established in March 2016 to operate in various areas of agricultural business and its associated value chain. Presently our focus is in poultry farming to produce eggs and meat.  We are also into commodity trading, processing of various agricultural products, Export and import of agricultural inputs.
Our objective
To build an innovative global company with focus in agribusiness and contributing to economic growth, elimination of post-harvest losses and enhancement of food security.
Our Vision
To be a profitable Agri-business company in Africa with focus in expanding along poultry and animal husbandry value chain, food processing, marketing, distribution and trading of agricultural and agro-allied products.  
Our Mission
To be an Agro based, customer centric company committed to our environment and all stakeholders. To achieve these, we will ensure that we are ethical, that our business is profitable and growing and that we apply best practices in every area of our operation. 
Our Values
·         Respect: Our relationships with customers, employees, suppliers and with one another shall be based on mutual respect.
·         Integrity: We will deal with everyone based on integrity and this will reflect in all our products. 
·         Customer Centric: We are in business because of our customers. They are therefore our most important stakeholder. We will therefore always aspire to exceed our customers expectation both in quality and service.
·         Care: We will always show that we care in all that we do. This care will be expressed in our relationship with our customers, our employees, our environment, our community and in our work.
·         Quality: Quality is very important to us because we believe that satisfaction of users of our products is what will guarantee that we continue to have repeat customers.
·         Team Work: We believe that we can only succeed as a team. 
SHARE WITH OTHERS